All comments and photographs have been consented to. Some reviews may have been posted without out knowledge.
Our Specialist Services

We provide services in a range of therapeutic environments from low levels of support in our Supported Living facilities through to 24hr care in our mental health care homes. All of our mental health care services focus on providing support for individuals through the core elements of person-centred planning, recovery and positive risk taking in order to promote rehabilitation and an even greater independence.

We offer and encourage our residents engagement in the community and the opportunity to develop new lifestyle choices as a key part of recovery to better health and developing greater independence, self-esteem and confidence. Our ethos is built upon a shared belief that the person is central to everything we do.

The rehabilitation process and treatment for mental health conditions are tailored to the individual's needs and involves a number of elements. Treatment and rehabilitation plans focus on a holistic, psycho-social approach to care and are based upon

Understanding the individual needs of the person and their diagnosis

Individually tailored care support plan

Implementation of a recovery plan

Welcoming active participation of family and friends in supporting the needs of the individual

Focusing on person-centred care
Small group living environments for adults with mental health needs

Developing community engagement and promoting social inclusion

Positive behaviour support model for challenging behaviour
Positive risk taking

Encouraging independence of living and building life skills
A strong emphasis on safeguarding vulnerable people

Access to independent advocacy services and psychological therapies

Working in partnership with commissioners and care managers to create the right care pathway for the individual

Through our range of mental health care services we are often able to provide a care pathway that is able to support an individual from community based living in mental health care homes to a high level of independence coupled with on-going support in our supported living facilities, with the ultimate goal of being discharged from services into the person's own home or independent living in the community.



Forest Residential Care Homes is a leading provider in London and Essex of community-based mental healthcare and rehabilitation for adults requiring all different levels of care and support. We support adults with complex needs including those with mental health conditions and learning disabilities. We provide support, treatment and rehabilitation in a range of specialist homes. All of our homes are ideally located within walking distance of shops, transport and local amenities.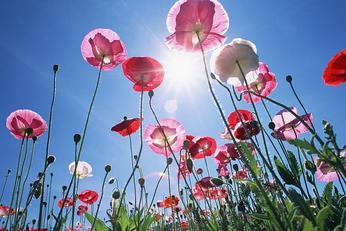 ...experts in mental health care


Work for us

If you are committed and passionate about caring for others, and would like to find out about job opportunities with Forest Care Homes, please get in touch here

Copyright © Forest Care Homes | All Rights Reserved

Explore Forest Care Homes

We pride ourselves in having an experienced team trained to the highest standards, specialising in care for people with complex mental health problems and learning disabilities.
Our management team and clinicians are highly experienced, professional and committed to the on-going quality and improvement of service delivery.


At Forest Care Homes we consider residents family and treat them with the utmost dignity and respect. We also understand that everyone is a unique and our services are set up to respond to individual needs in a meaningful, person-centred manner.

To make a referral to one of our services

please contact us on

020 8532 9789

info@forestcarehomes.co.uk

Welcome To The Best Online HTML Web Editor!
You can All comments/photographs have been consented to. Some reviews may have been posted without our knowledge. directly in the editor or paste it from a Word Doc, PDF, Excel etc.
The visual editor on the right and the source editor on the left are linked together and the changes are reflected in the other one as you type!

All comments/photographs have been consented to. Some reviews may have been posted without our knowledge.